13354 Greenleaf Lane Grand Haven, Michigan 49417 616.822.7587
10" Solar Cleats Lights
10" Solar Cleat Light by Lake Lite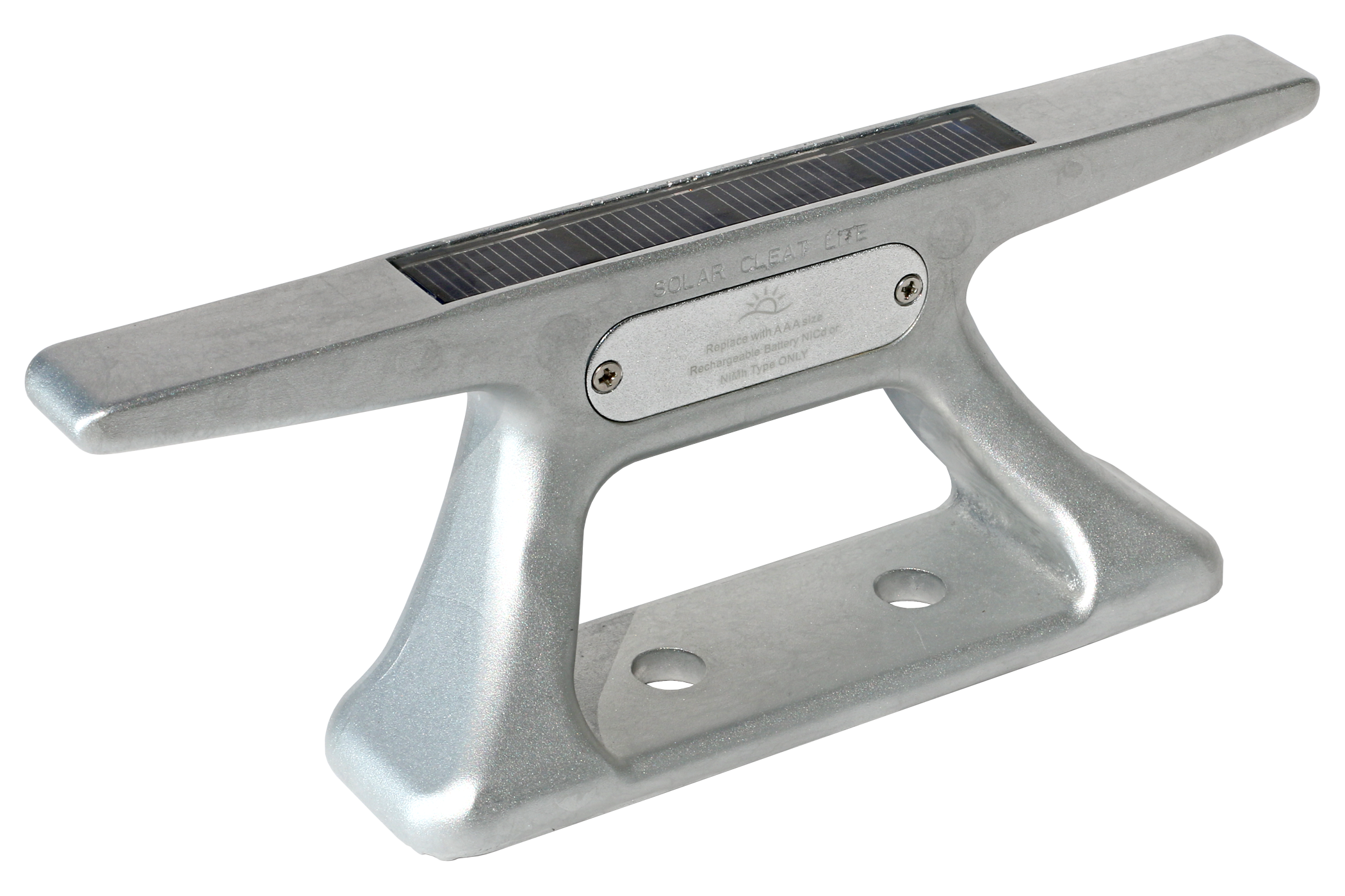 Aluminum- Solar Cleat Lite
$99.00 each
The 10" Aluminum Solar Cleat Light is made from durable anodized marine grade aluminum for superior protection in harsh environments. Water proof electronics and protective design ensure longevity. Two brightness settings allow performance to meet your requirements. Mounting holes are configured for easy installation with standard hardware to any style dock and various floating docks.
Prevent tripping hazards at night and add elegance to your dock with the 10" Aluminum Solar Cleat Light.
Not Cheap but there unique!
Jan Watercraft Products, Since 2001
Thank you for visiting our site. If you have any questions go to our "CONTACT US" page and send us a e-mail or call!