Lake Lite

Model V5.0-
Paula of Gunterville, Alabama writes,

"We are really enjoying the lights as they are as bright as you say they are! We are really impressed with them. Thank you again..."

She was so impress with the Lake Lite Model V5.0 that she placed a second order.
Solar Dock Lights can be used for illuminating any dock at night without the need for an external power source. These lights simply mount on dock pilings or posts, with installation mounts included.

Click here to see our Solar Dock Lights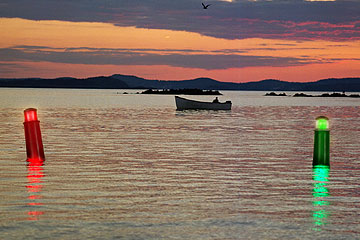 Two Manufacturers to choose from- Carmanah and Sealite- the leader in off shore and navigation lighting
Solar Navigation Lights make locating your dock easier at night. With programmable flash codes, multiple colors and a visibility range of up to 2 miles, you'll always know where your dock is at night.
Click here to see our Solar Navigation Lights