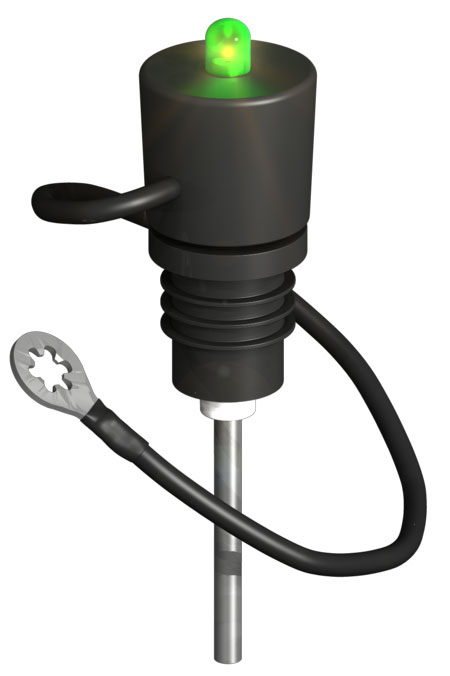 Standard Electrolyte Level Sensor

The perfect solution to the age old problem of wondering when to water your batteries. When the probe is in contact with water your electrolyte leves is safe.
When the green light goes out, it's time to water. This sensor is installed in the battery by drilling a 3/4" hole in one 2V cell with our BA-127 inspection hole drill.
Simply insert sensor into hole and connect to POSITIVE terminal.
Print- Electronic Level Sensor Drawing
Print- Sensor Installation Instructions
Standard Level Lite
Standard Length
1.930" (49mm)
BA-434
Long Length
3.005" (76mm)
BA-435

Short- Special Order Only

1.305" (33mm)
BA-433