13354 Greenleaf Lane Grand Haven, Michigan 49417 616.822.7587
RV SMARTLIGHT- Now In Black and White
Go To Frequently Asked Questions
Overview
The Smart Light is controlled by a microprocessor that contains hundreds of lines of programming, giving The Smart Light® its intelligence. The Smart Light® is designed for 12- volt applications such as lighting RV entryways and camping areas. Its low profile of 2 inches allows it to be mounted on any side of the vehicle. Installation is easy – the hole-pattern is the same as most standard lights. Importantly, The Smart Light® is reverse polarity protected which means that even if you install it wrong, it won't damage The Smart Light®.
Features
| | | |
| --- | --- | --- |
| | | 12 –Volt operation |
| | | Easy to install... uses same hole pattern as most standard lights |
| | | Reverse polarity protected – If wired wrong, it will not damage the unit. Simply switch the connecting wires, re-test and the fixture will work properly. |
| | | Daylight sensor installed – will not come on in daylight while in motion detection mode |
| | | Senses battery function – LED blinks battery condition |
| | | The Smart Light® turns off when voltage drops to avoid running down batteries while in motion detection mode |
Motion Detection
The Motion Detection Alert function, when enabled, will turn the main lighting fixture on any time motion is detected within the sensors range. During daylight hours, Starlights Inc. has made every effort to set the fixtures ambient light sensor to turn the lighting fixture off but in some cases when the fixture is mounted under the canopy or shaded by a tree, the lighting fixture may still trigger and energize the bulb. In these cases the lighting fixture will have to be turned off with the inside switch.
The Motion Detection function can be turned on or off using the light power switch.
Switching the inside switch to the on position will power up the SL1000 in manual mode. The fixture can be switched, while in manual mode, to auto sensing mode by simply switching the inside switch off and then on again. The fixture can be returned again to manual mode by switching the inside switch off and then on again.
Technical Specs:
Mechanical-
Materials- Bone white plastic which can be painted the same color as your coach.
Lense- Clear RTP plastic with UV stabilized additive to resist discoloring
Electrical- 12 Volt standard type 1003 bulb.
Dimensions- 10 3/8 x 4 3/16 x 2 inches thick
Options-
Molded Light Body Color- Black or White

Lenses- replacment clear lenses and amber lenses now available on web store. See these selections below (lenses do not qualify for free shipping)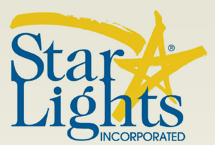 PRICE INCLUDES FREE SHIPPING. MI residence will have 6% sales tax added to final invoice
RV Security Light- Smartlight
Jan Watercraft Products, Since 2001
Thank you for visiting our site. If you have any questions go to our "CONTACT US" page and send us a e-mail or call!