1334 Greenleaf Lane Grand Haven, Michigan 49417 616.822.7587
Solar Cleat & EZ Dock Solar Light Light by Lake Lite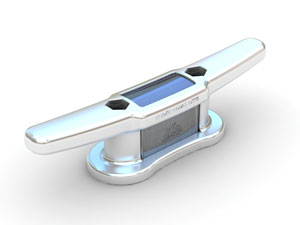 Aluminum- Solar Cleat Lite
$69.95 each
The 12" Solar Cleat Lite is quite possibly the coolest thing to hit the dock market yet! No more stubbed toes on those hard to see cleats at night! Not only does the cleat lite allow you see where to tie up after the sun sets, it provides great ambient pathway lighting.
The cleat lite is manufactured from heavy duty aluminum with a poly carbonate Lexan lens for endured longevity. Mounting is easy with recessed cavities for standard 1/2" hex bolts, or if needed use washer with 3/8" hex screws.
Not Cheap but there unique!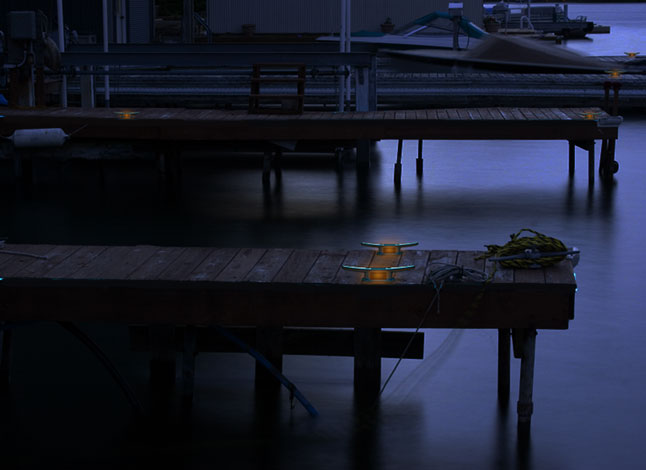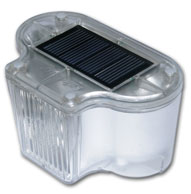 Solar Dock Lites For EZ Dock
$60.00 per pair (two lights)
A great way to light up your dock and fill those empty pockets! Make your dock beautiful, safe to walk on, while protecting it from evening boaters. The Solar Dock Lite – For EZ Docks provides ambient top emitting pathway lighting, while also emitting safety lighting from the side for boaters to see.
urable construction from GE Lexan Polycarbonate will withstand light traffic and walking. The powerful solar panel charges the battery during the day and the light automatically turns on at night. Chose from several LED colors to customize you dock or meet your lighting requirements. Make your dock stand out from the rest!
Solar Cleats and EZ Dock Lights
Jan Watercraft Products, Since 2001
Thank you for visiting our site. If you have any questions go to our "CONTACT US" page and send us a e-mail or call!