13354 Greenleaf Lane Grand Haven, Michigan 49417 616.822.7587
4D, 6D, & 8D, "2010 and newer Interstate Batteries, EAST PENN, and Exide Agricultural & Commercial
These kits are designed for East Penn and Exide batteries that have a 1.40" water level shut off. Measure your water level inside the battery cell opening with cap removed before ordering.



East Penn

battery company offers 8D batteries with the 3/4" press in style cap and a 22mm x 1.5 pitch screw in cap. To add to the confusion East Penn also manufactures these same batteries with the

Deka, West Marine, and Duracell

name brands. Select the correct style cap at check out.

Newer DEEP CYCLE

Interstate

8D batteries (manufactured by

US Battery

after 2010) will use the longer water kit float with extended valve length. Most Interstate deep cycle batteries manufactured after 2010 will measure 1 5/8" to the water full level and only have a 3/4" press style cap. Only install the longer float valve kit in the Interstate battery measuring the longer 1 5/8" dimension.


2010 and Newer- INTERSTATE Aqua Pro Valve 1.62" Water Level
Aqua Pro is manufactured in Germany by Rover and Rover. This style of valve is available for

NEWER

Interstate deep cycle batteries. JWP sells the Aqua Pro for the deep cycle 4D, 6D, and 8D batteries with either a .75" press in cap or a 22mm x 1.5 picth threaded cap.These batteries are manufactured for Interstate by US Battery after 2010 and have a 1.62" water level. You select your cap style (3/4" taper) at check out. This valve may fit other "D" batteries that have the .75" cell hole.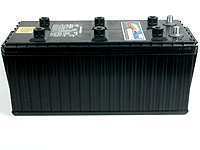 This float valve lenght is designed specifically for the .75" diameter cell opening and the 1.62" water level in these batteries or is available
for the newer Interstate battery manufactured by US Battery. Select the style of cell opening you have during the check out process.

Looking at the battery case will not tell you who made the battery .

YOU MUST measure the water level in the cell hole by removing the cell cap.

Measure down the vent will (cell hole). Interstate deep cycle batteries manufactured by US Battery will measure 1.50" and will flood if installing the kits with the shorter floats.

Order the kit below that matches your water level and cap style for your battery.
PRINT- Aqua Pro Installation Directions

Back to Home Page



Back to Battery Application Char

t

Jan Watercraft Products
1334 Greenleaf Lane
Grand Haven,MI 49417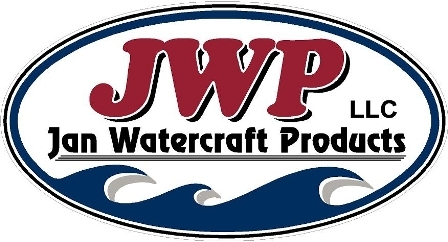 Aqua Pro- "D" Series Battery Kits
Jan Watercraft Products, Since 2001
Thank you for visiting our site. If you have any questions go to our "CONTACT US" page and send us a e-mail or call!